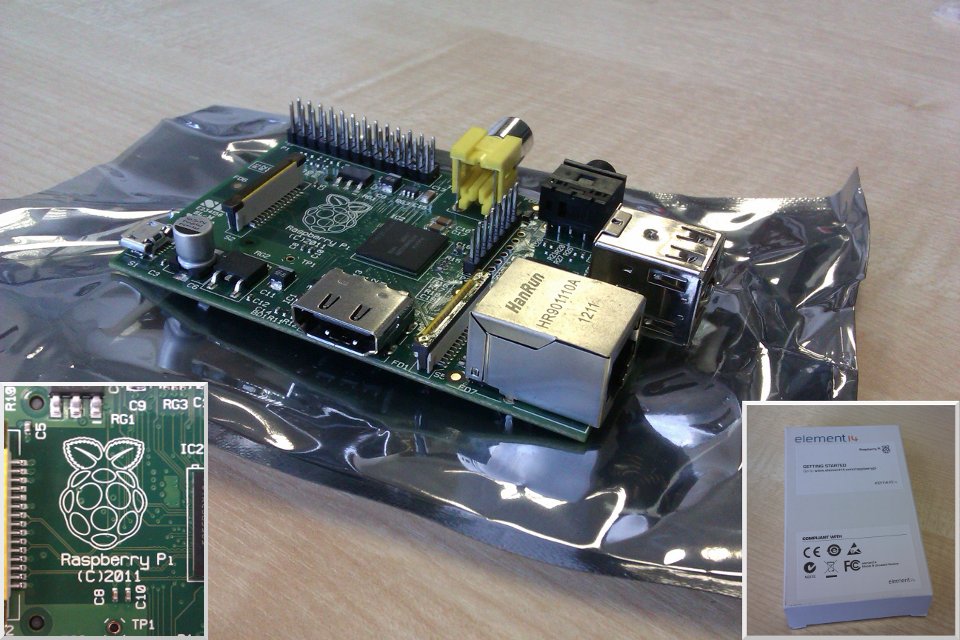 My Raspberry Pi arrived on Tuesday! It's now Thursday and I haven't had much time to play around with it yet, but I have installed the Debian image and checked that everything is in working order.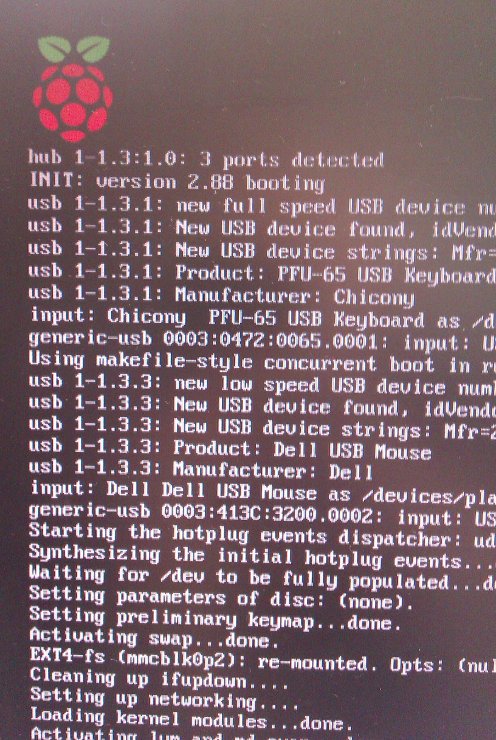 The thought that my Pi may be DOA crossed my mind shortly after it arrived when I installed Debian onto the SD card, plugged everything in, and nothing seemed to happen. The power light was active, but the "OK" light remained dark. After doing some troubleshooting I found out that the 8GB SanDisk Class 10 SD card I was using is known to be a problem SD card and won't work with the Pi due to a bug in the Broadcom bootloader. Luckily, the SD card in my camera was compatible, so I swapped them over and installed Debian. This time both the power and "OK" lights lit up, along with the network lights a few seconds later.
The problem I now faced is that I had no HDMI to DVI cable so I couldn't actually see anything. Debian uses DHCP to get an IP on boot so I tried a quick network scan with nmap, but SSH wasn't open on the Pi; it turns out it's disabled by default for security reasons. Probably a good idea given the default username and password and keenness to connect to the network. I plugged in my old Happy Hacking keyboard and took a stab at blindly enabling SSH, which worked. For anyone in the same position, enter pi followed by raspberry to log in, then sudo /etc/init.d/ssh start to start the SSH server.